"Seiten-no-Delta V," a smartphone manga about rocket development set in Taiki Town, was released exclusively on LINE Manga and ebookjapan on February 7, 2023.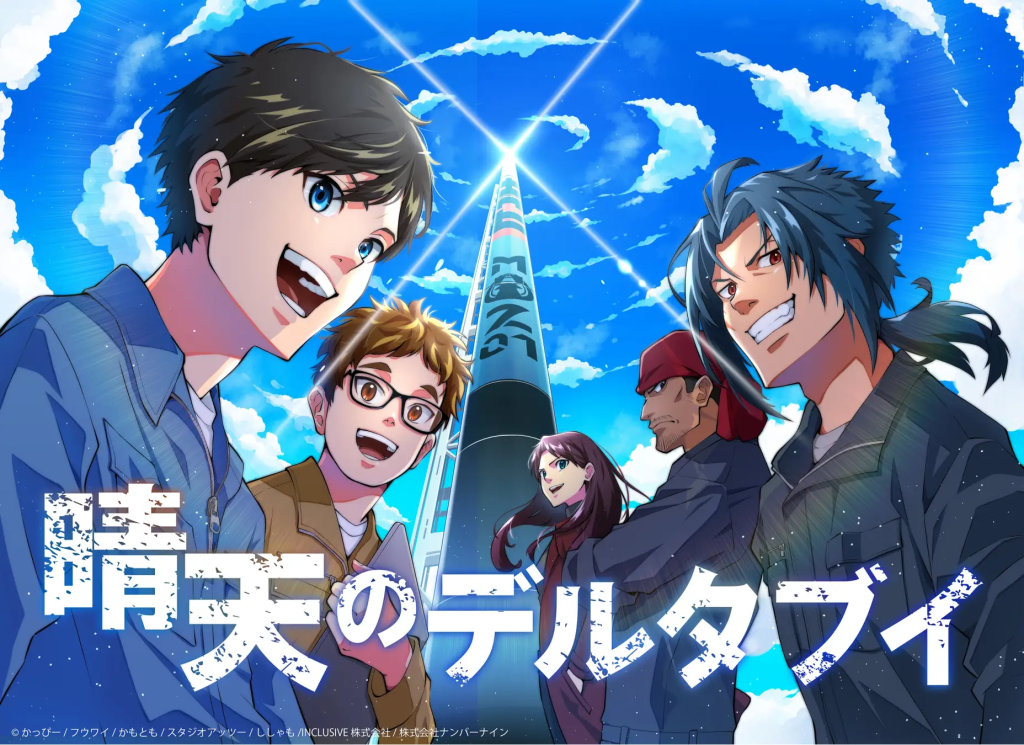 Taiki Town and SPACE COTAN have supported to produce of "Clear Sky Delta-V." Under the supervision of the private rocket startup "Interstellar Technologies Inc. (Headquarters: Taiki Town, President and CEO: Takahiro Inagawa, hereinafter referred to as IST)," which is engaged in rocket development in the town, the manga was created. Taiki Town and SPACE COTAN will continue to work towards creating a "Silicon Valley of the Space Industry" in Hokkaido, where aerospace-related industries gather, by co-creating attractive space-related content with various companies and organizations, and contributing to the development of the space industry and regional revitalization by making space feel more accessible.
"A challenge to the unexplored" A drama depicting real rocket development!
Seiten-no-Delta V Synopsis:
In the rocket town named Taiki, Hokkaido, college student Amano Ten is on the verge of giving up on his childhood dream of rockets as he nears the end of his job search. On the day of his last PET bottle rocket launch as a college student, a chance encounter with a man changes Ten's destiny dramatically. This is a story based on real events.
LINE Manga URL: https://u.lin.ee/7FsFDVL/qtpo
ebookjapan: Available on the app
Official website: https://deltav.jp/
Project Overview:
This manga production project was launched in March 2022 to promote understanding and awareness of the space industry and rocket development, and to boost Japan's space industry. "Clear Sky Delta-V" is the second WEBTOON collaboration between INCLUSIVE Inc. (Headquarters: Minato-ku, Tokyo, CEO: Makoto Fujita) and digital comic agency Number Nine Inc. (Headquarters: Shinagawa-ku, Tokyo, CEO: Takuma Kobayashi), created at the WEBTOON (vertical full-color manga) production studio "Studio No.9." The original story is by Kappi, the author of "Left-handed Ellen."