The co-working space on the 3rd floor of the Taiki Town Economic Center in the town has been reopened.
Taiki Town is aiming to create a "Silicon Valley of the Space Industry" where aerospace-related industries gather in Hokkaido, the Tokachi region, and Taiki Town with HOSPO as the center. In recent years, there has been an increase in visits and business meetings with rocket operators and others in the town, and business visitors from outside the town have been increasing throughout the year. Several space-related and local businesses are already planning to use the newly renovated coworking space.
Demand for aerospace-related experiments on the HOSPO runway and other facilities is also increasing. Against this background, we will provide a comfortable workspace for businesses and organizations that visit Taiki Town for business, experiments, etc.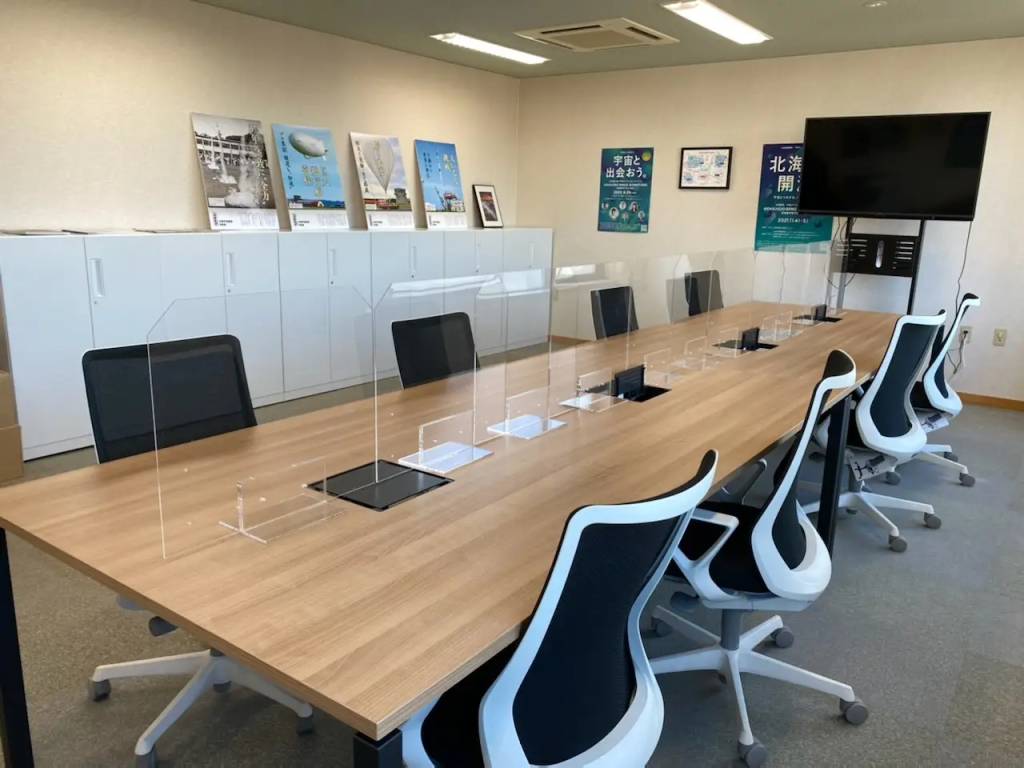 Located on the 3rd floor of the Taiki Town Economic Center.
Roadside station and shopping mall also occupied.
The office space is equipped with cameras and monitors for web conferencing, multifunction devices, lockers, etc. In addition to the office space, a conference room is available for internal meetings. Electric vehicle charging stations are available in the parking lot.
In addition, Cosmor Taiki, a roadside station, is located in the Taiki Town Economic Center, where visitors can purchase the town's specialty products. There are several shopping malls, supermarkets, and restaurants nearby.
Outline of Facility
Name : Satellite Office of Taiki Town Economic Center
Address :98 Nishihondori, Taiki-machi, Hiroo-gun, Hokkaido
Facilities : Office space (55 m2, 10 seats), meeting room (18 m2, 4 seats), Internet (Wi-Fi), 2 monitors for web conferencing (50 inch and 42 inch), multifunction printer, lockers, parking, etc.