The NPO Showa Gakuen (Headquarters: Tokyo, Principal: Hiroaki Ito), which is dedicated to special needs education, launched a giant PET bottle rocket (the largest water rocket) on August 2 Tue., 2022 at the Hokkaido Spaceport (HOSPO), a commercial spaceport located in Daiki Town, Hokkaido. The 7.72-meter-long rocket reached an altitude of 16.78 meters, breaking the previous world record of 4.04 meters held by a Canadian TV show and earning recognition as a Guinness World Record.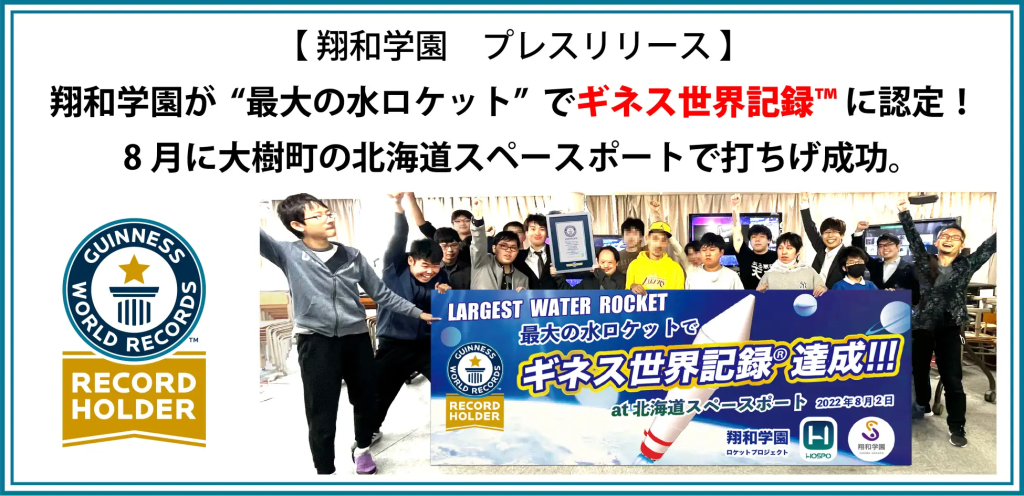 Outline of Experiment
Showa Gakuen is committed to nurturing students' "will to live" by offering a variety of educational programs tailored to each individual's unique qualities. One such program involves the creation and launch of giant PET bottle rockets. They attempted a launch at HOSPO in March of this year, but the rocket only reached a height of 3 meters. This time, they spent four months overhauling the PET bottle engine and their original nozzle (jet opening) before attempting to break the world record again.
The rocket, made of styrofoam and PET bottles, was constructed by 16 students. It measures 7.72 meters in length and 72.5 centimeters in diameter, with seven PET bottles attached as engines. The experiment was conducted three times starting at 2:30 pm, with success on the third attempt. Cheers erupted from the watching students when the rocket was successfully launched. (Photography: Fukuoka Survey Design Office Co., Ltd.)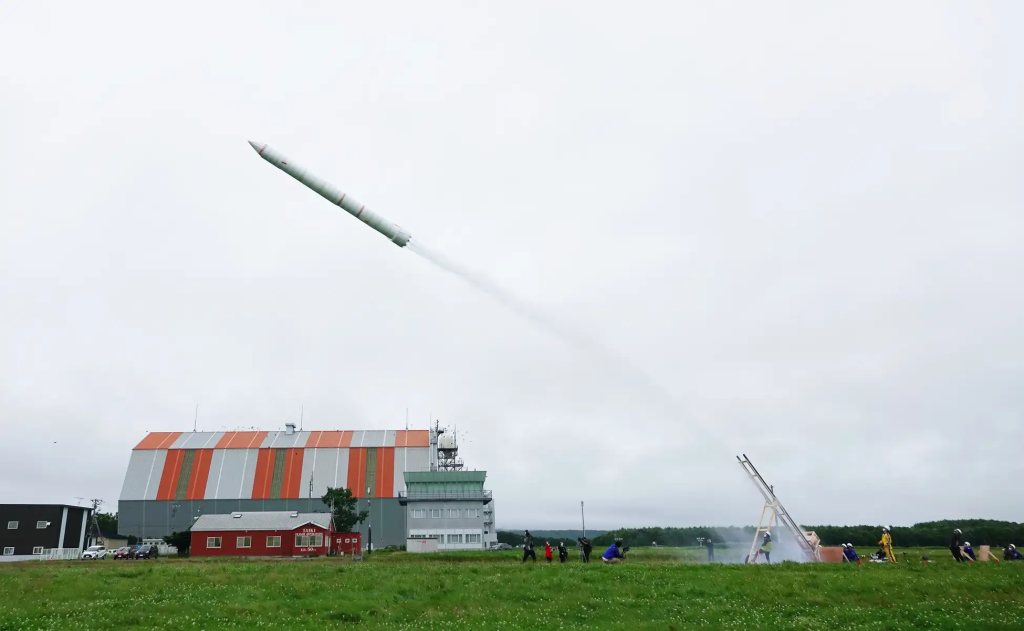 Organization Overview
NPO Showa Gakuen
Representative: Principal Hiroaki Ito (Ito Hiroaki)
Location: 1-38-1 Chuo, Nakano-ku, Tokyo, Across City Nakano Sakaue 2F
Business Overview:
Showa Gakuen is an NPO established in 2007 to provide specialized support education for children, students, and young people with developmental disabilities. They offer various services such as free school programs, life skills training, job transition support, ongoing employment support type B, and group home operations. In their educational programs, they collaborate with experts to identify individual characteristics and offer cutting-edge, individually optimized programs. They aim to nurture the "will to live" in their students through project-based programs that allow them to enjoy the "youth" that is often lost.
Number of Students: 112