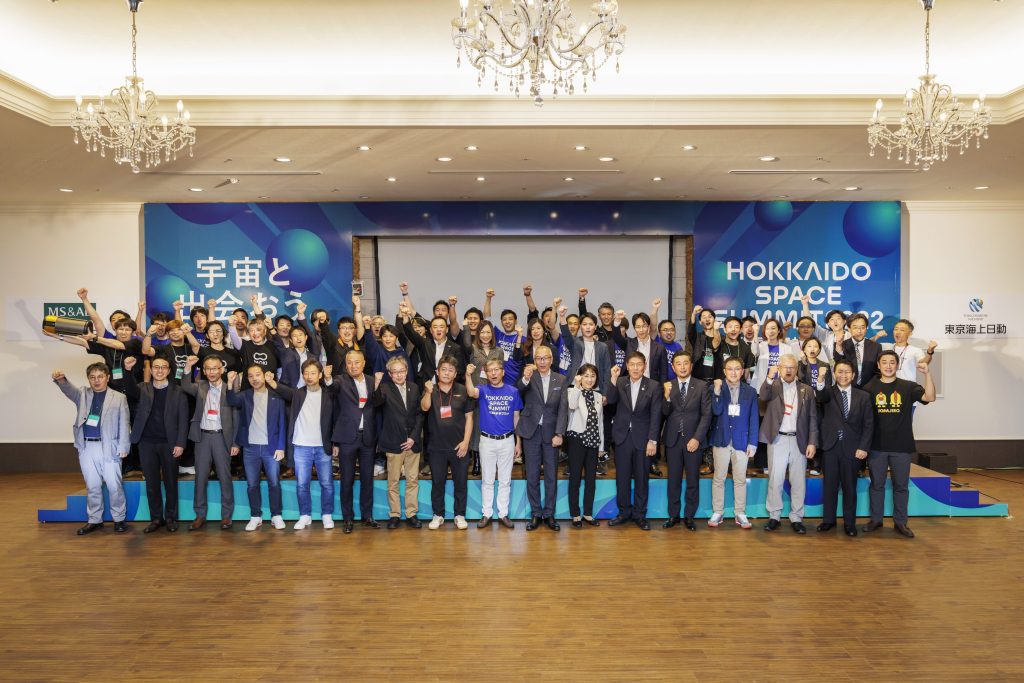 The executive committee, including SPACE COTAN Co., Ltd., held the business conference "Hokkaido Space Summit 2022" on September 28th and 29th, aiming to promote the development of the space industry in Hokkaido. In its second year, the event was a huge success, with a 80% increase in participation compared to last year, attracting 4,700 attendees (including online participants).
We would like to express our gratitude to all the stakeholders who cooperated in the organization of the event and to everyone who participated.
On the first day of the summit, September 28th, an invitation-only Hokkaido Spaceport tour was conducted in Taiki town. On the 29th, a conference featuring 22 speakers was held in Obihiro City, followed by a meetup event for attendees and speakers to network.
The conference discussed topics such as the latest global space trends, and the intersection of space with smart agriculture and entertainment, allowing many participants to feel the potential for entering the space sector. The networking event was lively, realizing the event's concept of "encountering space."
We will continue to create "encounters with space" for many people and develop projects to establish a "Silicon Valley of the Space Industry" in Hokkaido. We appreciate your continued warm support.
You can view the conference from the following link.
▼Archive Broadcast
https://www.youtube.com/watch?v=tlT_RPJ6AU