A step toward search and rescue and security alert applications by eliminating areas where communication is not possible
Navicom Aviation Co., Ltd. (Headquarters: Tokyo, CEO: Hiroaki Tamonaka), a company that develops and sells helicopter map information display systems, conducted a new communication device experiment using small aircraft (motor gliders) at Hokkaido Spaceport (HOSPO) in Taiki Town, Hokkaido from July 11 to 15. By introducing the new device capable of high-capacity data communication to the aircraft, they confirmed the ability to transmit real-time video to the ground.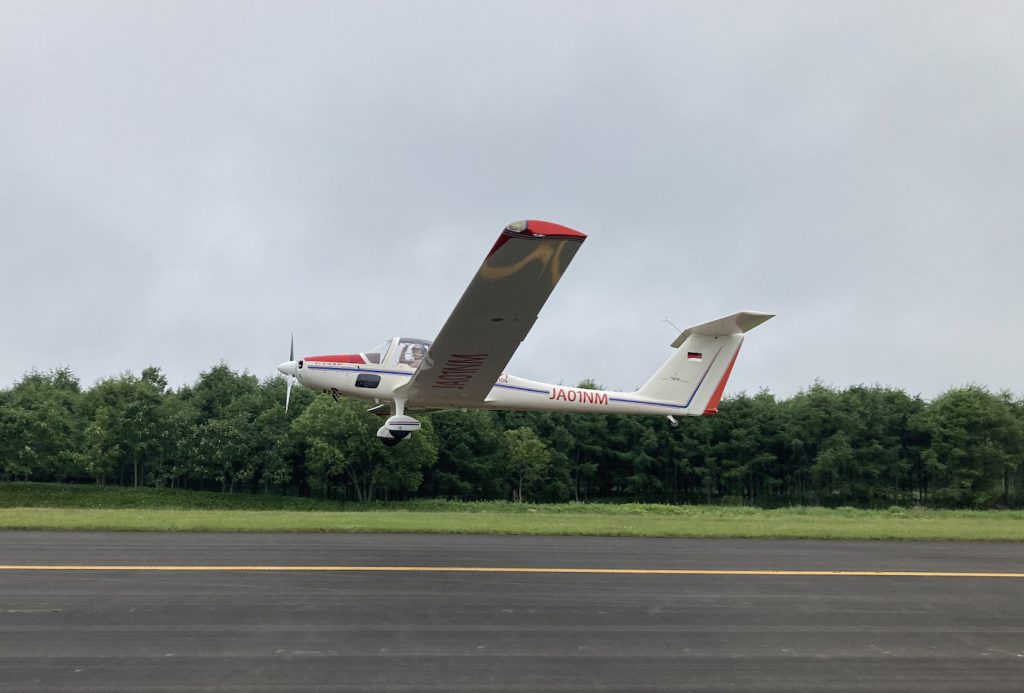 Navicom Aviation Co., Ltd. provides communication services using the Iridium satellite network, which offers stable communication in any location on Earth. Recently, a new communication service called "Iridium Certus" has been launched using the Iridium NEXT satellites, enabling high-capacity data communication. As a result, the company conducted experiments to advance the implementation of this technology in helicopters and small aircraft.
In this experiment, a dedicated communication device was brought onto a small aircraft, and it was confirmed that relatively stable video transmission was possible during flight. The new communication device is expected to be installed in helicopters used by government agencies. If widely adopted, it will enable video transmission from areas where ground-based communication networks were previously unavailable, such as mountainous regions and over oceans. This can be utilized for a wide range of applications, including information gathering during disasters, search and rescue, security and surveillance, and reporting.
The company plans to conduct further experiments at HOSPO by the end of September and aims to commercialize the product within FY 2022.