Aiming for Regional Revitalization through the Combination of Space and Sports
Taiki Town in Hokkaido (Headquarters: Taiki Town, Hiroo District, Hokkaido, Mayor Masato Sakamori) and SPACE COTAN Co., Ltd. (Headquarters: Taiki Town, Hiroo District, Hokkaido, CEO Yoshiaki Otagiri), which promote the first private spaceport in Asia, "Hokkaido Spaceport," have announced the signing of a Sports x Space Town Development Partnership Agreement (hereinafter referred to as "the Agreement") on August 20th, in collaboration with Levanga Hokkaido Corporation (Headquarters: Sapporo City, Hokkaido, CEO Takehiko Orimo).
Through the conclusion of this Agreement, Taiki Town, Levanga Hokkaido Corporation, and SPACE COTAN will collaborate and work together on sports promotion and space town development, aiming for further regional revitalization. Taiki Town and SPACE COTAN plan to collaborate with various sports-related organizations.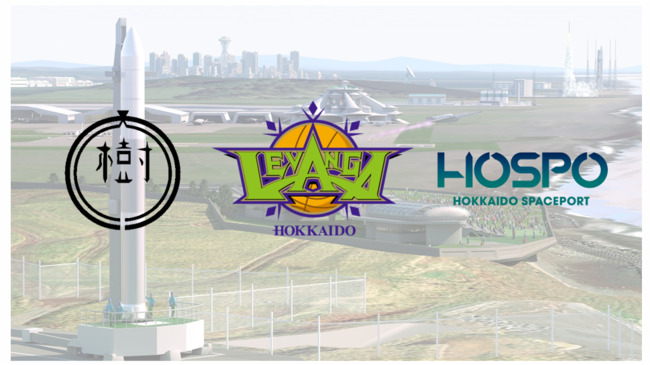 Although the fields of activity in the "Space x Basketball" domain are entirely different for both parties, this Agreement was reached as both parties share a common desire to revitalize the region and boost Hokkaido, empathizing with each other's visions and activities. They aim to convey the appeal and power of sports and space to the children who will carry the future. This is the third partnership agreement between Taiki Town and SPACE COTAN with a sports organization.
Comments at the press conference
■Mayor of Taiki Town, Masato Sakamori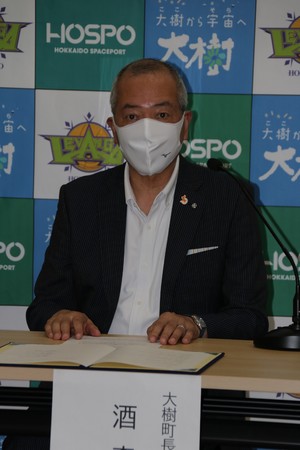 Basketball and space may seem like an unusual combination with different fields of activity, but I believe that our shared desire to energize the region is the same. We hope to widely promote the appeal of both areas, create connections between people, and expand those connections through our future initiatives.
Furthermore, Levanga Hokkaido's corporate philosophy, "Delivering excitement to people and society from Hokkaido and making the world smile," shares common ground with Taiki Town's pursuit of space, as we both demonstrate a "never give up" attitude and a spirit of challenge. I expect that by collaborating together, we can convey the joy of sports and the importance of being passionate about something to the next generation of children. I am sincerely looking forward to our future efforts. Thank you very much for today.
■Mr. Takehiko Orimo, President and CEO of Levanga Hokkaido Corporation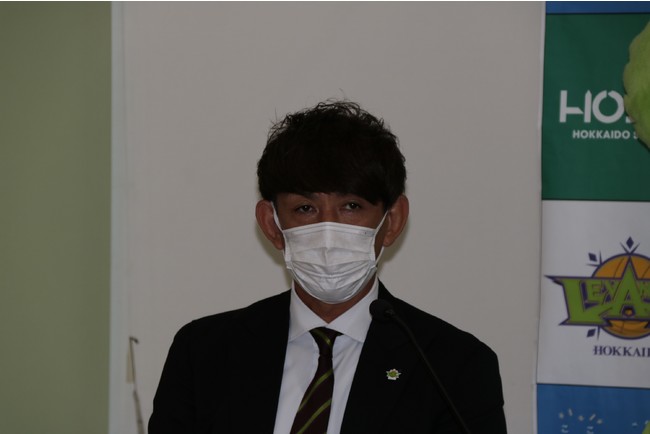 Levanga Hokkaido has adopted the club slogan "Tomorrow's Ganbare from Hokkaido," and although our fields are entirely different, I believe we share a common philosophy in uplifting the Hokkaido region.
Levanga Hokkaido has been promoting the importance of holding onto dreams and not giving up on them through basketball to the people of Hokkaido. Additionally, we hope to become a team that produces players who excel on the world stage from Hokkaido.
Taiki Town and SPACE COTAN have initiated serious activities to realize the grand dream of reaching space from Hokkaido. There are countless wonderful attractions and futures in space, basketball, and Hokkaido. We hope that by working together, we can showcase the charms that Hokkaido can be proud of to the world. We are looking forward to various initiatives with Taiki Town and SPACE COTAN in the future.
First, we would like to share the appeal of space with Levanga Hokkaido fans at the home game venue, starting in October. Thank you very much for today.
■Yoshinori Otagiri, President and CEO of SPACE COTAN Co., Ltd.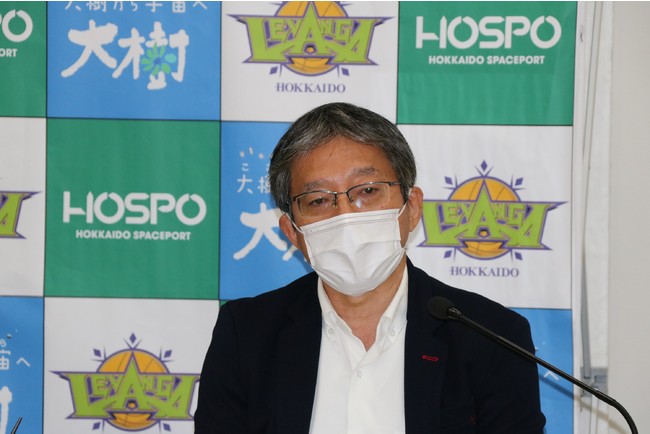 I watched a feature on an NHK program in May, where Mr. Orimo, who used to be a player, now leads the team as CEO, and I felt a strong resemblance to us. We saw the efforts being made to reinvigorate Hokkaido and the dedication to the region, which led to our discussions with Mr. Orimo about working together, ultimately resulting in today's agreement. Personally, I am delighted with this development.
As mentioned earlier, space and basketball are different fields, but I believe they share the same context of pursuing dreams. The process of pursuing dreams involves failures and hardships, but I think that overcoming each challenge and aiming for a better outcome and greater heights is the same for both sports and space.
To energize Hokkaido, we need the energy of young people, so we hope to work together through future Levanga Hokkaido games and space initiatives, such as rocket launches, and develop various projects. Thank you very much for today.
About Hokkaido Spaceport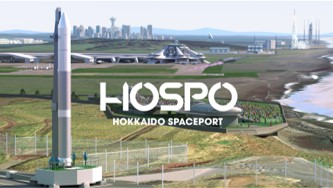 HOSPO began full-scale operations in April 2021 in Taiki Town, Hokkaido, as Asia's first commercial public spaceport. Aiming to realize the vision of "creating a Silicon Valley of the Space Industry in Hokkaido," HOSPO is developing launch and test facilities for rockets and spacecraft (spaceplanes) intended for space travel, and providing launch support services. As an infrastructure supporting the global space business, HOSPO offers business opportunities, including aerospace research and development support, as well as regional revitalization initiatives. By 2025, funds for the development of two satellite launch facilities will be collected, utilizing the "Furusato" tax payment system (both corporate and individual) and donation mechanisms. *1
Hokkaido spaceport Website:https://hokkaidospaceport.com/en
*1: In Taiki Town, the facility development of the spaceport is included as a purpose for corporate "Furusato" tax payments within the regional revitalization plan "Taiki Town Launch! Regional Revitalization Promotion Plan through Aerospace Industry Agglomeration." The plan received certification from the Cabinet Office in March 2020.